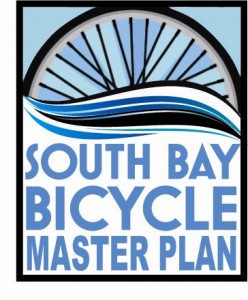 Latest Accomplishments: On Tuesday, September 14th, the City of Hermosa Beach adopted the resolution to provide staff and Council support throughout the South Bay Bicycle Master Plan process.  The South Bay Bicycle Coalition thanks Mayor Tucker, the City Council and staff of Hermosa Beach for their continued support.
Next Up: The Cities of Lawndale, El Segundo and Torrance will also be reviewing similar resolutions later this month.  The outlook so far is very positive and with support from all of you we are sure to keep succeeding!
As most you are aware, this initiative is a bicycle master planning effort that will connect seven cities within the South Bay: Redondo Beach, Manhattan Beach, Hermosa Beach, Torrance, El Segundo, Lawndale and Gardena. The effort is made possible by the RENEW grant from the Department of Public Health and is being headed up by the Los Angeles County Bicycle Coalition and your very own South Bay Bicycle Coalition.