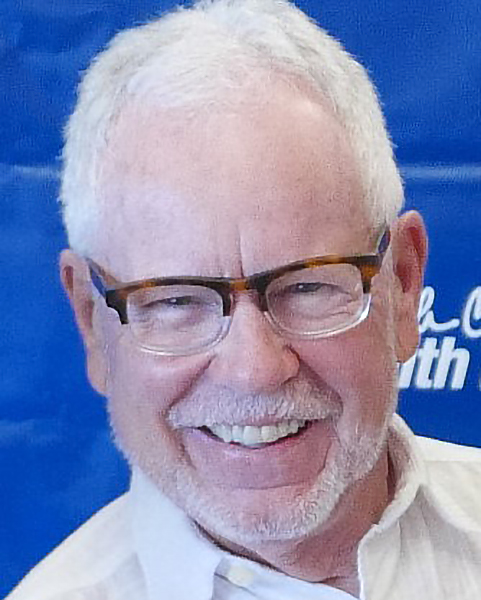 Jim Hannon
President (CEO)
Jim Hannon is a retired aerospace manager (45 yrs), LCI League Cycling Instructor, USA Cycling Coach, founder of the Beach Cities Cycling Club (BCCClub), and a very proud Board Member of the South Bay Bicycle Coalition. Jim is VERY motivated to make cyclists safer through advocacy, education, and improved bikeways in the South Bay region of greater Los Angeles. Jim is an avid cyclist and has trained hundreds of new and veteran cyclists to improve their skills and ride safer. Jim has coached for many nonprofits, like the Leukemia & Lymphoma Society, MS, Best Buddies, and BCCClub adult and Youth safety programs. Jim is very passionate about his family, health, environment, equality and community!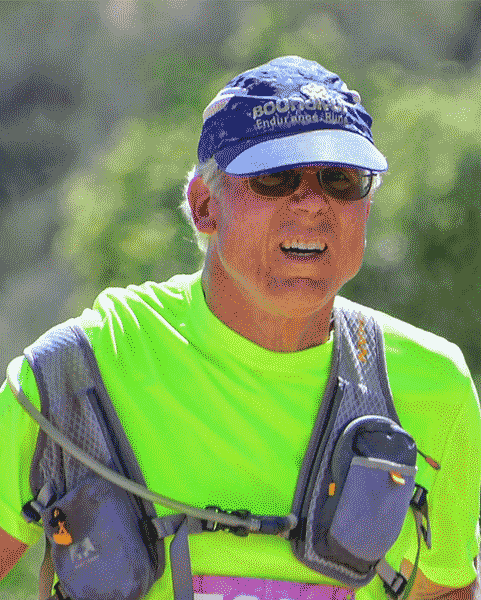 Dave is an aerospace engineer who is an avid fan of outdoor recreation.  Some of his favorite activities include ultramarathon running, mountain climbing, ocean swimming, and bike riding.  Dave is dedicated to making cycling and other outdoor activities safe and accessible to all South Bay residents.  Dave has been an SBBC+ board member for 7 years and maintains a database of South Bay bike lanes.  He is also the director of the Bicycle Traffic School for cyclists who have received traffic tickets while riding their bikes.  Dave also participates in other volunteer activities including helping rebuild hiking trails and assisting swimmers attempting to cross the Catalina channel.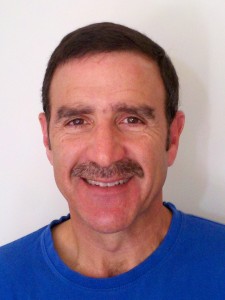 Michael Don
Treasurer(CFO)
Mike became the Coalition Director for the South Bay Bicycle Coalition in June of 2012. Mike has been a finance and operations executive his entire career, with experience in retail, wholesale, manufacturing, and service industries. Over the years, Mike has been involved in various non-profit groups serving in volunteer leadership and service roles. Mike is originally from Cleveland, Ohio, but escaped to the West Coast when he was 17. Since that time, he has spent 25 years in Oregon and 10 years in Southern California. Mike is a bike commuter and recreational cyclist. He loves to ride the strand whenever he can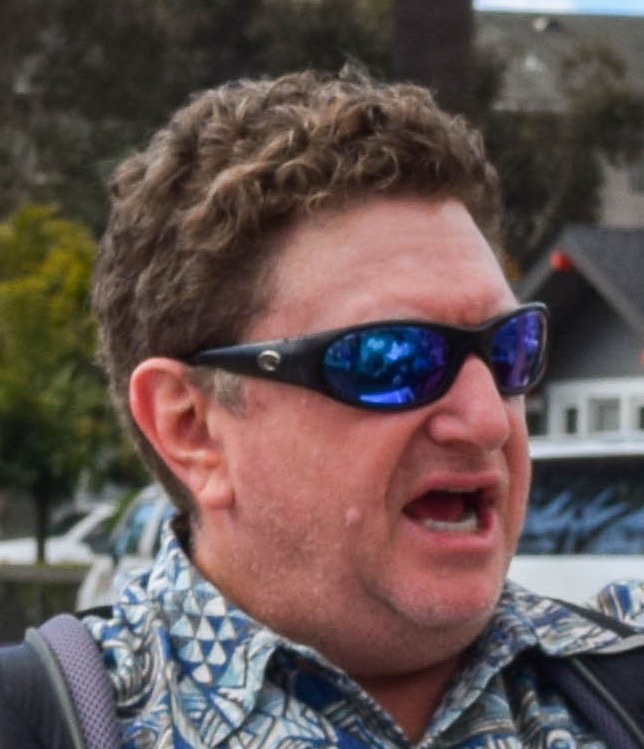 Steve Gerhardt
South Bay Walk Director
Steve Gerhardt, AICP. is a versatile urban planner with more than 35 years of experience in the creation of innovative planning documents, prioritizing the development of walkable and healthy communities and corridors. He is a walk leader, trainer and advocate. Professional development in environmental analysis led him to urban planning, and urban planning led him to focus on the impact of urban design as a key determinant of community health. As the founder of and project leader for Beach Cities Walk, Mr. Gerhardt focuses on creating healthier and more walkable and sustainable communities, encouraging safe and enjoyable walking for all purposes. Our goal is to make the South Bay cities more walkable, one step at a time.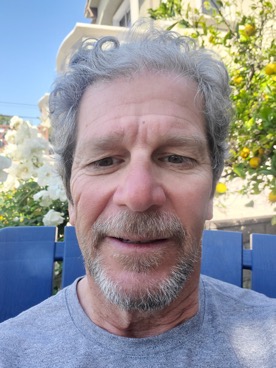 Sim Ezzes
Youth Bicycle Ed. DiR.
Sim Ezzes is a new member of SBBC+ having joined in 2022. An avid cyclist for forty years, he has a personal interest in creating safer routes for his favorite sport. Sim believes that advocacy for youth cycling will lead to a sense of independence for our children and create a future advocacy group for active transportation. As Director of Youth Education, I hope to expand safe cycling in the South Bay through the education of our children and advocacy for bike lanes.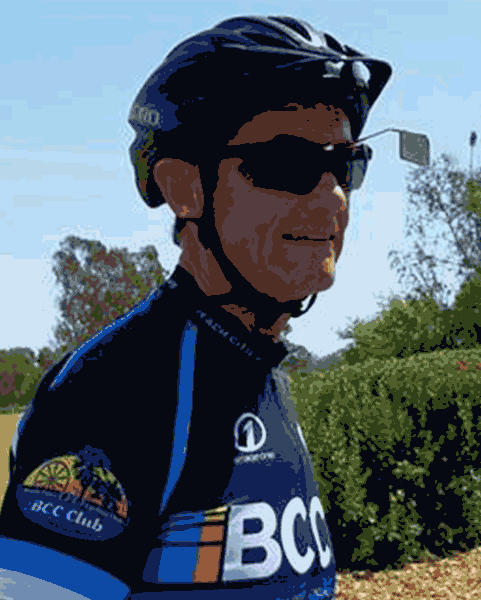 Jack Bauer
Traffic School Instr.
Jack Bauer is the South Bay Bicycle Coalition's instructor for SBBC's Bicycle Traffic School. Jack is a retired aerospace engineer and has lived in the South Bay for over 35 years and is an active cyclist.  Jack started working with Jim Hannon in 2017 to develop the Bicycle Diversion Program. This program was enabled by the State of California passing Assembly Bill No. 902.  This law became effective Jan 1 2016.  It allows cyclist who received a traffic citation to attend Bicycle Traffic School in lieu of a fine.  SBBC Bicycle Traffic School classes began in 2018 and continue after are continuing today after a hiatus during COVID-19.  Previously motor vehicle operators had the option of taking traffic school in lieu of paying a fine for traffic citations but there was nothing for bicyclist.  Cyclists who currently receive a citation for a traffic violation now have the option to take the Bicycle Traffic School Class sponsored by SBBC instead of paying the fine.  Jack is very committed to promoting safe bicycling thru bicycle education
Charlene Dipaola
Board Member Emeritus
Charlene joined the South Bay Bicycle Coalition Board in 2013. Since then, she has been responsible for the yearly fundraising event and all the marketing initiatives. She brings with her 10 plus years of experience in digital marketing and analytics. Charlene has worked with analytics and growth initiatives for numerous large-scale media properties such as Spin Media (Spin Magazine, Vibe, Stereogum), Tribune (LATimes, Chicago Tribune), NBC News, and Washington Post. She is currently incubating her own on-demand dance workout company hipshakefitness.com and teaching Digital Analytics at UCLA.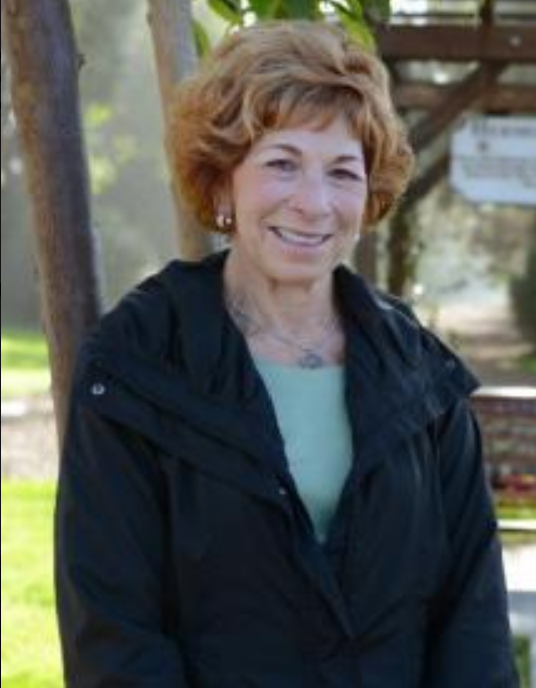 Gila Katz
Board Member Emeritus
I learned to drive in Buffalo, New York. The first instruction from my driving teacher was "Always watch out for Pedestrians. They are always smaller and slower than your car." It is a lesson that had been with me ever since.
While I love to ride bikes it is an activity that is not possible for me these day. I do walk nearly 3miles every day. Over the years I have developed quite an expertise I ADA and the impact of mir vehicles and more bikes on the pedestrians, the tricycles? The carriages and the wheelchair bound members of our community. It is because of this overriding concern I am delighted that we have the "Walk with Gila" group and the volunteers who are committed to the safety of our communities.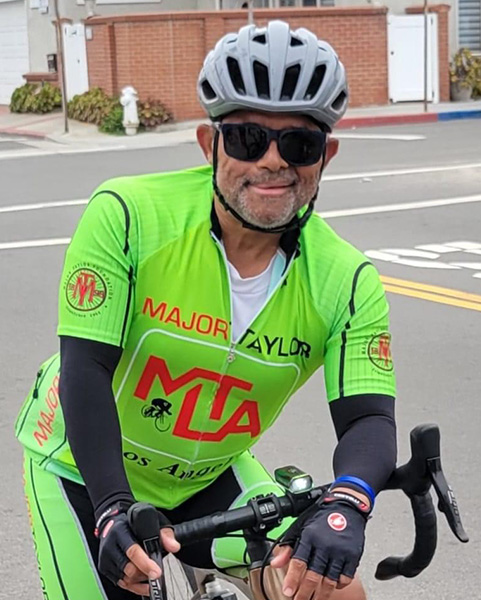 O.M. Travis III
Member at Large
O.M. Travis III is a long term resident of the South Bay and has been cycling the streets of this area for about 15 years. He understands the need for bike lanes for all cyclists
Both experienced and families with children.
He is an active cyclist and belongs to and rides with a number of cycling clubs. He has served as a ride leader to ensure riders practice safety while cycling and follow traffic laws.