Importance of BCHD Race:
Beach Cities Health District (BCHD) is among the largest preventive health agencies in the nation, and has served the communities of Hermosa Beach, Manhattan Beach and Redondo Beach since 1955. They offer an extensive range of dynamic health and wellness programs, with innovative services and facilities to promote health and prevent diseases in every lifespan. They have access to a lot of resources and funding and have a big impact on the future of safe cycling in our beach cities. This November 6, there are 5 candidates running for 3 positions on the board. We asked all the candidates about their stand on bike related issues and below is their reply.
The Candidates:
Andrea Giancoli
A Registered Dietitian with a Master's degree in Public Health from UCLA, Andrea N. Giancoli is an expert in health and nutrition, and she continues a long history of advocacy in promoting public health. Formerly a National Media Spokesperson for the Academy of Nutrition & Dietetics, Andrea contributes her nutrition expertise through media outlets across the country. She has appeared on NBC The Today Show, Access Hollywood Live!, The Doctors, E! Entertainment, Top Chef, Discovery Health, KNBC, KABC, KTLA, KTTV, Money 101, ABC radio, CBS radio, NPR etc.
She has also contributed countless health and nutrition articles for several publications including Food & Nutrition, Chicago Tribune, Environmental Nutrition, Healthline.com, EatRight.org and Today's Dietitian.
David Mintz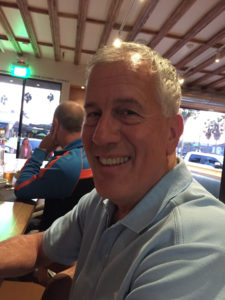 Seasoned HealthCare executive with an extensive background in operations, administration, financial management and analysis, budgeting and organizational management.  Specific hands on management of pre-hospital care, hospital based physician management and clinic based physician practices.
Vish Chatterji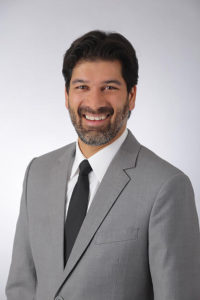 I currently serve as a Board Member of the Beach Cities Health District. I am a married father of three children who attend our local public schools. My mother, who suffers from dementia, also lives in the Beach Cities. I have been volunteering for eight years at the Beach Cities Health District and was honored to be unanimously chosen to join the Board last year. I have an MBA and have created and run multi-million dollar businesses in the technology sector. I am now paying it forward by helping others have a healthier and more balanced life through my coaching work where I teach meditation, yoga, mind-body medicine and nutrition.
Noel Chun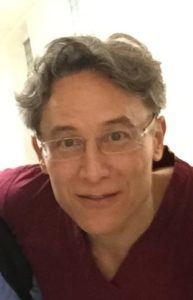 I am a physician and homeowner in Manhattan Beach.
I regularly teach and supervise Residents and Fellows in Anesthesiology at UCLA School of Medicine and have for 25 years. With broad experience in both academic and private practice medicine, I am familiar with the issues in providing healthcare and services to our community. Having run my own practice, I know what it takes to run a sound and successful financial enterprise.
I have served on the board of the BCHD for 12 years and have been instrumental in advancing many of it's initiatives during that time including:
– Supervising and ultimately replacing the CEO
– Providing management and financial guidance to staff
– Providing guidance and implementing medical direction and supervision of District activities
– Adopting and implementing the Blue Zones Project
– Developing a redevelopment plan for the 514 campus
– Promoting the District as a Center of Excellence for Health and Wellness
– Developing the District as a Center for Research into Health and Wellness
Michelle Bholat
No information provided
Questions:
1. Do you support the implementation of the complete bike masterplan in the beach cities?
Andrea: Wholeheartedly!
David: I would fully support the concept of a bike master plan which would involve the Beach Cities. I phrase it in these terms as I feel a masterplan needs to involve more cities then the three in the Beach Cities Health District catchment area. The 2011 master plan included a wider group of cities and I would support a plan for the entire geographic area.
Vish: YES!! I will be attending the living streets design meeting on Monday to help facilitate a more healthy, clean way of getting around our cities.
Noel: I support the Bicycle Masterplan for the Beach Cities and the Regional Bicycle Masterplan.
2. What do you believe is the right timeframe for the implementation of the masterplan?
Andrea: NOW!
David: Simply because there are multiple cities and the county involved I would think that a five year window should be reasonable for implementation of a master bike plan.
Vish: I think there needs to be some short-term (within 1-2 years) solutions to enable safer cycling for adults and kids wherever possible. Then a longer term plan (5-8 years) of a deeper redesign of our biking amenities.
Noel: The function of the District in this program is as an advocate for adoption of Livability and Living Streets. To date, we have been able to persuade Hermosa Beach and Redondo Beach to adopt 'Living Streets' concepts and integrate these principles into their urban planning principles. We continue to work with the City of Manhattan Beach to get them to see the wisdom in these policies.
3. What do you think should BCHD's role be in helping move the bike masterplan forward in the beach cities?
Andrea: Provide funding to SBBC for advocacy. Do advocacy to city staff and elected officials.
David: I would hope that the BCHD Board would take an active role in both the gathering of community input, researching plan elements that have been successful in other geographic areas, being an active participant in planning/design meetings, and adding it's leadership skill and experience to the process.
Vish: Advocating for health, happiness and well-being is our primary mission at BCHD. Cycling happens to improve health directly through it's exercise, and indirectly through cleaner air. It has also been correlated with improved happiness. I used to bike commute 10 miles each way a couple of times a week and found I arrived home a lot more decompressed, than when I drove the 10 miles home! BCHD's role should be as one of the leaders in moving the plan forward.
Noel: The District has made a lasting and fundamental commitment with permanent staff assigned to these tasks and under my leadership will continue to do so.
4. How much priority and resources would you be willing to support towards safe cycling education?
Andrea: That's a good question. It's definitely a priority and would need more information about the costs, numbers reached, etc. to determine resources.
David: The last question is difficult for me to answer as I am not an incumbent and do not have a keen working knowledge of all of the priorities facing the Health District or the Board of Directors.
Vish: I support training children in the schools around bike safety and financial resources towards signage throughout our communities.
Vote on November 6, 2018
Find all the information about the coming election HERE. Checkout your sample ballot, find your polling place and more. Vote on TUESDAY, NOVEMBER 6, 2018!