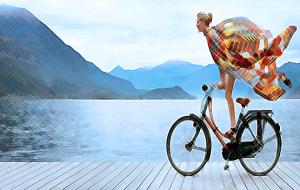 Attention bikers! Join us for these SBBC happenings in April!
April 18 – 8am – Best Buddies Ride
Activist Anthony Kennedy Shriver will join a bike ride hosted by the Beach Cities Cycling Club in honor of Best Buddies, a non-profit that creates opportunities for people with disabilities.
The ride starts at 8am north of the Redondo Beach Pier (map).  Get more information from the Beach Cities Cycling Club page about the Best Buddies Ride.

April 19 – 4pm – BCC & SBBC Happy Hour
Get to meet members of BCC Club and SBBC for some biking and not-so-biking related drinks and hors d'oeuvres at happy hour prices!
Happy hour starts at 4pm, R10 Social House, 179 N. Harbor Drive Redondo Beach
April 25 – 8:30am – Lawndale Community Bike Ride
Lawndale is spearheading the revolution of open streets in the South Bay!  Come ride with us.
Meet at intersection of Manhattan Beach Blvd. and Prairie Avenue for a 2.2 mile bike ride.  More information on the Lawndale City Website. (map)
Stay tuned for more events next month!