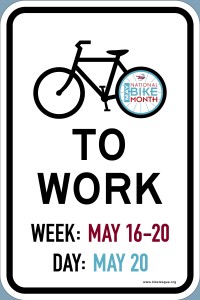 Hey folks!  Did you know that the National Bike-to-Work week this year is May 16 – 20th?
Our very own  Joe Galliani, The Creative Greenius, has penned a nice piece that'll be published this week in the local Patch publications on the Bike-to-Work Week.
We encourage you to check out the article in full here: https://hermosabeach.patch.com/articles/ride-your-bike-to-work and to hopefully get a chance to join the event.