After a year of collaboration with community members, city staff, elected officials and bike planning dream-team Alta Planning + Design, the South Bay Bicycle Coalition (SBBC) and Los Angeles County Bicycle Coalition (LACBC) are proud to present the final draft of the South Bay Bicycle Master Plan.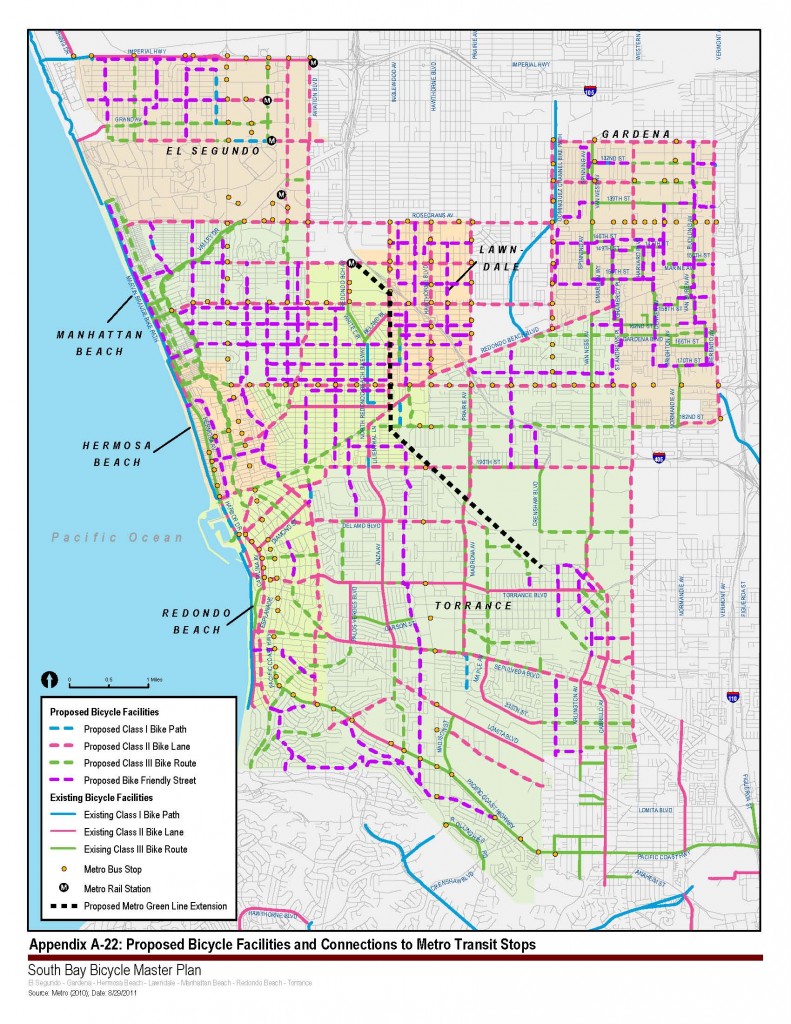 The final draft of the South Bay Bicycle Master Plan features over 213 miles of proposed bikeways and policies to support a bike-friendly future across the seven cities (El Segundo, Gardena, Hermosa Beach, Lawndale, Manhattan Beach, Redondo Beach and Torrance). The 213.8 mile proposed network is nearly three times the amount of bikeways that exist on the ground in these seven cities today. Compared to the 876-mile street network, these proposed bikeways represent bike infrastructure improvements to the equivalent of over 24% of the existing roadways across the seven partnering cities at a fractional cost of the cities' infrastructure improvement budgets ($10M over 20 years across seven cities). Most notably, plan adoption would make each participating city eligible for grant funds that they are not currently receiving AND that these grant funds can be largely relied-upon for plan implementation.
The first municipal body to review this final draft was the Parks and Recreation, Planning and Parking and Public Improvement Commissions in Manhattan Beach this past Thursday. With euphoric fervor and palpable enthusiasm all three commissions came together to UNANIMOUSLY vote to recommend that the Manhattan Beach City Council approve the plan at their November 15th City Council meeting.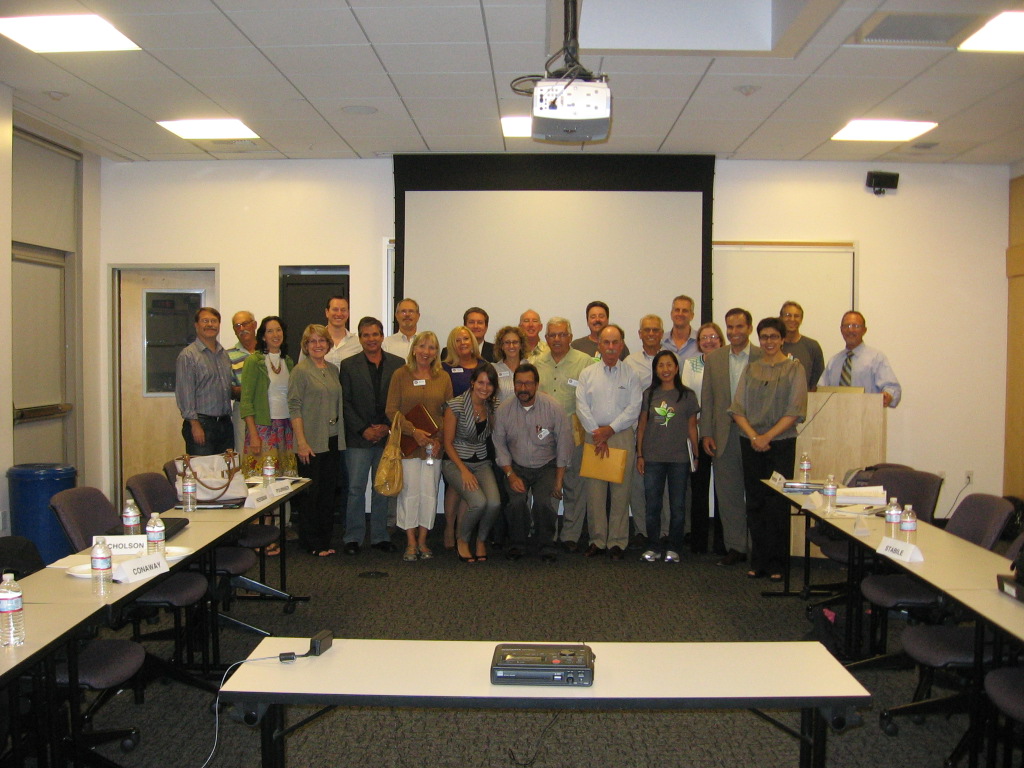 Before arriving at their unanimous decision, several Commissioners offered a range of questions and comments about the recommendations in the plan. Planning Commissioner Chris Conaway gave a rather refreshing critique of the plan when he stated that he would have liked to see even more progressive and ambitious proposals come out of the effort. Other Commissioners offered their support of the plan by stating that a 20-year timeline was not fast enough and that implementation of the plan should be a top priority in the City Council's Work Plan. I and the board members of the South Bay Bicycle Coalition were encouraged by these comments and can only hope that the other six partnering cities are as enthusiastic. With such impassioned city leadership, the sky is the limit and it is our sincere hope that while this plan acts as a strong tool for progressive policy change and improved infrastructure, even further progression and innovation is just a quick plan amendment away.
Each City Council will be asked to adopt this plan over the next several months. While the master plan has been well-received by community stakeholders and city staff alike, the only way to truly ensure successful plan adoption is through letter writing and City Council testimony by supporters like you. Our victory in Manhattan Beach was due (at least in large part) to the supportive workds and emails offered by Manhattan Beach's bike advocates and environmental stewards. As such, we need to turn out as many advocates and supporters as possible at the upcoming Commission and Council meetings…especially in Torrance (hint hint).  Supporters are encouraged to email their Commissioners and Council Members to support the adoption of the South Bay Bicycle Master Plan.  Sample support letters and Council contact information can be found here. 
Our next Commission meeting is on September 6th in Torrance at the Katy Geissert Library Community Room at 7:00pm, followed by the Planning Commission in El Segundo on September 8th at 7:00pm in Council Chambers. Please join us and be sure to email your commissioners to ask that they support the plan! Email El Segundo Planning Commission staff liaison Venus Wesson at vwesson@elsegundo.org and Torrance Traffic Commission staff liaison Ted Semaan at tsemaan@torranceca.gov.