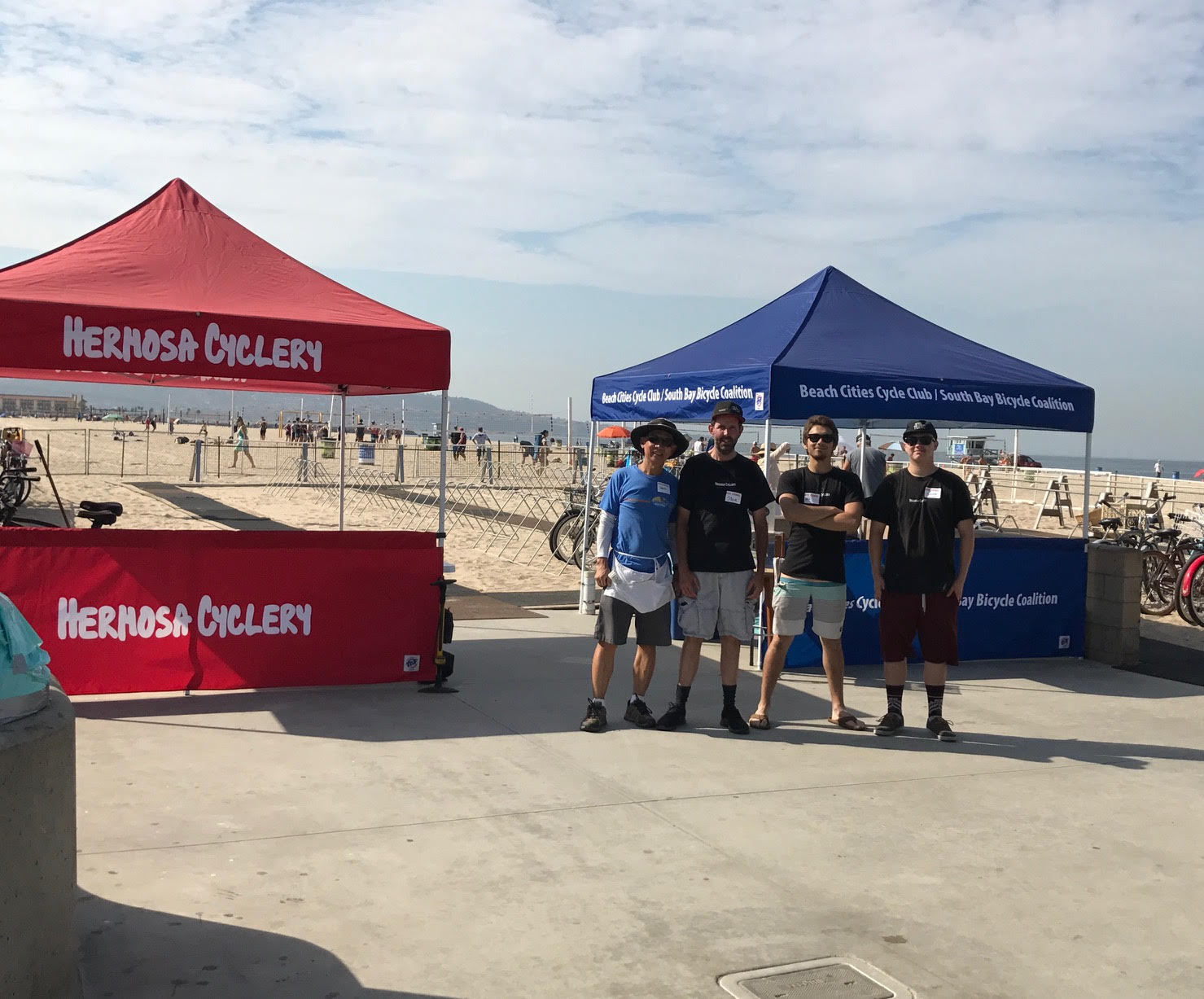 Fiesta Hermosa Bike Corral
Above is a picture of the Bike Corral that the South Bay Bicycle Coalition held during Fiesta Hermosa. People came and parked their bicycles in the parking lot and had their bike tires inflated, all for free.
The event was hosted by the South Bay Bicycle Coalition, the Beach Cities Cycling Club, and the Hermosa Cyclery on September 2 – September 4 and a total of 2751 bicyclists used this free service, making this operation a complete success.
It is only with the donations that we receive from all our patrons that we are able to carry out these events. If you would to keep these events going, donate to the SBBC below and help us promote bike safety in the South Bay.
https://sbbcplus.org/donate-now/